Vištytis Maps
I am a fan and collector of maps, and was pleased to find a few on my travels.
There are several maps that show the location of many of the pictures. The first is Bert Oppenheim's map from his visit in 1994, followed by a detailed town view from the Vištytis Regional Park map, and finally a larger view of the lake and town from the same brochure.
It is especially interesting to note the dotted line near the lakeshore, in the large area map, signifying the Russian border. Most of the lake is in Russia and you can easily see the border buoys, which are 50-100 meters out from the shore. We asked the mayor what happened when people went beyond the buoys. He said people never did that.
Both Bert's map and the larger park view map (fig. 1) are oriented with North on the top. Unfortunately, the town view from the brochure has East on the top and North to the left and South to the right. The school we visited is not shown on Bert's map and is located on the road into the main square.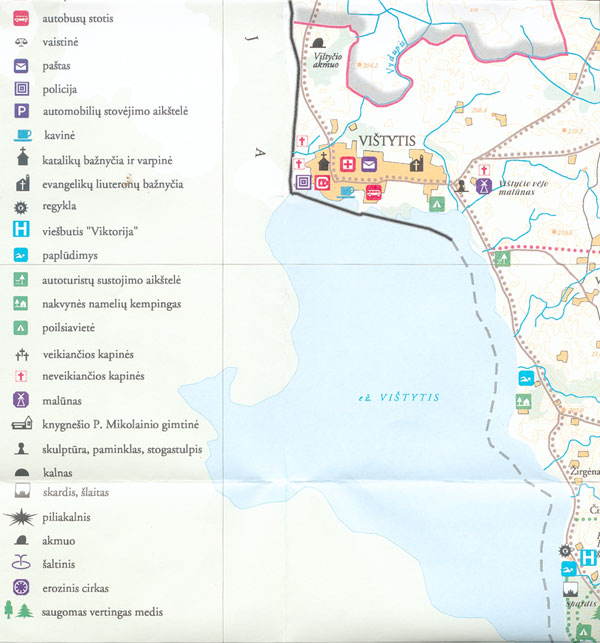 fig. 1 Park Map
fig. 2 Town Map